Danielle Bregoli is one of the most fascinating characters of the internet-meme age. The American girl was catapulted into super stardom after she was featured on the American TV show Dr Phil. It was during this TV appearance that the then 13-year-old Bregoli said the phrase that would make her into a meme. "Catch me outside, how 'bout dah?" From that point on Bregoli was christened as the catch me outside girl and became a hugely popular social media personality while maintaining an image of being tough.
This was characterized by her recent forays into music under the moniker Bhad Bhabie, where she actually achieved a surprising amount of success for her rather unsurprising lack of musical talent. The problem is, cultivating an image of being tough, coupled with showing off an extravagant lifestyle in front of the world is bound to draw the ire of a lot of people. Now that isn't a problem if you manage to stay away from the kind of people who would do something about it.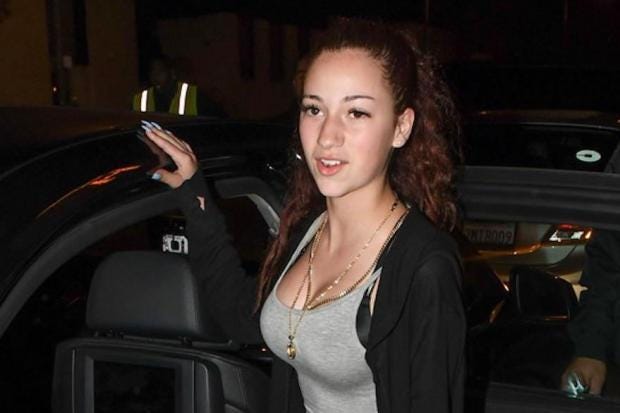 But Bregoli made the mistake of acting hard in front of someone who was willing to catch her outside and the results were disastrous for the young online star. From the outset of the video, she is chased down by another girl and eventually dragged to the floor by her hair. The assault doesn't stop there though and Bregoli is peppered with punches while probably wishing that she had shown a little more respect on Dr Phil's show.
Throughout the assault, Bregoli is handicapped by the fact that she refuses to let go of her purse giving the attacker free reign to continue punching her in the face. To her credit though, after the attacker relents Bregoli is pretty nonchalant about the whole ordeal as she said: "I didn't even do nothing, but alright." Maybe next time the social media star will save her bad girl persona for situations where she doesn't have to throw hands.